Leadership
Dee Gibson – Chief Executive Officer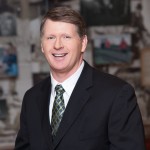 Dee and his wife, Kathy have been at White's Residential & Family Services for more than 30 years, living on White's Wabash campus and raising their three children, DeeAnn, Andy and Denae. Dee has worked in the field of Child Welfare for nearly 40 years. Gibson is a licensed Social Worker with a Bachelor of Science in Social Work from Indiana Wesleyan University and a Master of Arts in Management from Ball State University.
Mr. Gibson has served on numerous boards and committees dealing with child welfare issues. Previously Gibson served on Indiana's Commission for Abused and Neglected Children and their Families. He has also served on Indiana Association of Resources and Child Advocacy's Board of Directors for 17 years, five years as president. Mr. Gibson currently serves on IARCA's Institute for Excellence Board of Directors and Public Policy Committee. 
Hazel Hooven – Chief Operations Officer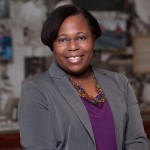 Raised in a close-knit family in Alabama, Hazel grew up valuing family relationships. It was a natural path to her career in social service. With an undergraduate degree in vocational rehabilitation and master's degrees in counseling and business administration, she began her career in a residential program for adults with developmental disabilities. This was followed by four years at Oaklawn Psychiatric Center. White's has been a major focus of Hazel's life since 2004 when she became Treatment Coordinator for our Family Services programs. Five promotions led to her current position of Chief Operations Officer.
Hazel and her husband, Robert, have two boys who keep her busy at home; she credits Robert for the support and encouragement.
Aaron Carmichael – Vice President of Development
Aaron Carmichael is a native Hoosier with more than 20 years of experience in child and adolescent programming, fund development and nonprofit management.  Aaron currently serves as the VP of Development for White's Residential and Family Services.  He has worked with statewide, national and international organizations such as FAME, The Ronald McDonald House, SAT-7 and The Diabetes Youth Foundation.
Aaron's career has focused primarily with youth-serving organizations.  As a coach, father and advocate for our most vulnerable citizens, at-risk youth have always been close to Aaron's heart.
Board of Trustees
Mrs. Jacqueline Agee, Treasurer
LLC Board Manager
Retired Regional Manager
Mr. Chad Barr
LLC Board Manager
Virtual Outcome, LLC, CEO
Mr. Tom Cochran
LLC Board Manager
Expansion Church, Lead Pastor
Mr. Lani Czarniecki
State of Indiana, Director of Intergovernmental Affairs
Mr. Jerry Dain, Secretary
Retired Director of Quaker Haven Camp
Dr. Eric Dale, President
Optometrist
Mr. Brandt Downing, Treasurer
Mitchell Investments, Chief Financial Officer
Hon. Chris Goff
Wabash Superior Court Judge
Mrs. Barb Lochner
Home Health Registered Nurse
Mr. Damon Seacott, Secretary
Spring Arbor University, Chief of Staff
Mr. Doug Shoemaker
Indiana Yearly Meeting Superintendent
Dr. Roger Stichter
Grace College, Professor of Accounting
Mrs. Kelly Stouffer, Vice President
Ford Meter Box, VP of Human Resources
Leadership
Dee Gibson
Chief Executive Officer
Kathy Gibson
Administrative Assistant to the CEO
Hazel Hooven
Chief Operations Officer
Jay Driskill
Vice President, Residential Services
Aaron Carmichael
Vice President, Development
Byron Brunn
Vice President, Finance
Troy Friedersodorf
Jr./Sr. High School Principal
Amy Trowbridge
Director of Human Resources
Tony Brown
Director of Support Services
Jessica Brown
Director of Clinical Services
Nicole Shively
PQI/COA/Training Coordinator